Main Content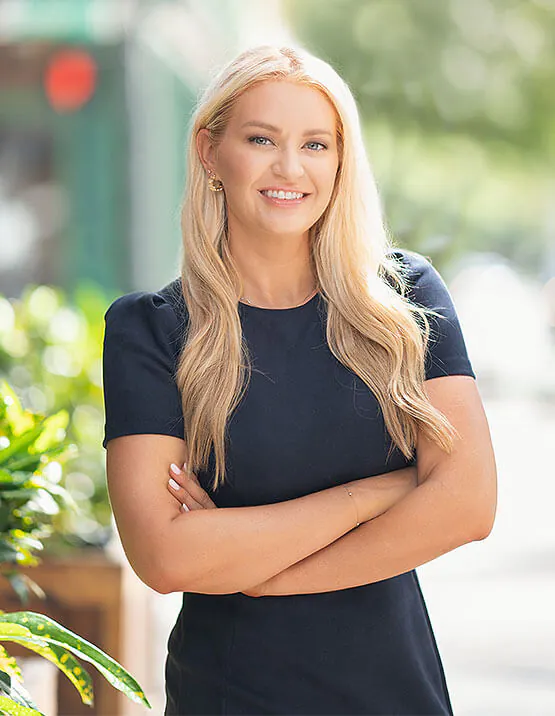 About
Stacy Fleisher
Stacy Fleisher is a licensed Real Estate Broker, Realtor and Owner of Florida Home Team Realty, LLC, located in Orlando, Florida. Stacy joined Florida Home Team Realty (FHTR) in 2009 after graduating from Florida State University with a Bachelor's degree in Finance and Real Estate. Within four years of joining FHTR, Stacy obtained a broker's license and designations including a Certified Residential Specialist (CRS), an Accredited Buyer's Representative (ABR), a Graduate-Realtor Institute (GRI), a Certified Negotiation Expert (CNE) and a Pricing Strategy Advisor (PSA). She is a member of the Orlando Regional Realtor Association (ORRA), the Florida Association of Realtors (FAR) and the National Association of Realtors (NAR). Stacy is also a member of the Women's Council of Realtors (WCR) and the Young Professionals Network (YPN). Stacy also enjoys volunteering her time at the local Realtor association serving on professional committees.
Read More
What MY Clients
Are Saying
"
"Stacy Fleisher—hands down—has to be the most professional and hard-working real estate agent in the field! She not only helped us to find and purchase our first home (back in 2015) but in June 2020 she also lead us through a double closing/home sale contingency. She is for all intents and purposes, an expert. We've nicknamed her, "The G.O.A.T." (greatest of all time). "
- Desmond Gilmore
"
"Stacy is a true professional ! She is knowledgeable, always prepared and answers calls and questions in a timely manner. She works at all hours, evenings, weekends and holidays ! She showed us resales for at least six months and we finally decided to build a custom home. We weren't the easiest buyers to work with but she never rushed us and was always generous with her time and flexible with her schedule."
- Savvysuzyatl
"
"It has been an absolute pleasure to work with Stacy. She first helped us with an issue on a house which we were renting over 5 years ago. Once we worked with her that first time, we knew we would have to work with her in order to purchase our first home in 2013. She was more than patient.. We changed our minds a couple of times as far as the location and she kept working with our changes."
- JWrazen
READ MORE Testimonials
Featured
Areas
Don't see your city here? Stacy services a wide range of areas throughout greater Orlando. Ask Stacy about coverage in your area!